Ronco Motors commenced operations as a family business in approximately 1960 from its existing premises in Pinnaroo S.A.
Mr Bert Bailey (founder and grandfather of the existing dealer principal) a mechanic by trade, recognised the opportunity/potential in the Mallee region. He established a garage/servicing operation servicing cars and other farm machinery equipment. Bert based his business on customer service and good quality workmanship and was subsequently successful in applying for and gaining the New Holland franchise in 1962.
He then began selling the New Holland range of new & used agricultural equipment into the region. In 1964 Bert's son, Rod Bailey, commenced in the service side of the operation and progressively worked in all aspects of the business, to gain the necessary level of experience to eventually take over the business.
In 1969 Ronco's successfully tendered for the Case IH franchise and since Pinnaroo has been operating as dual franchise.
Bert Bailey retired in 1973 and Rodney & Colleen Bailey took over the running of business. Since that time the operation has steadily grown into the established and well regarded operation it is today.
Roydn Bailey (the current Dealer Principal) joined the business as a mechanic in 1986 and like his father Rod, he has worked in all areas of the business, taking over as Dealer Principal in July 2005 with his wife Louise. Fourth generation, Lachlan Bailey (son of Roydn Bailey) came on board in 2010 as an apprentice. In 2016, Lachlan successfully completed his apprenticeship and now works in the business as a qualified diesel mechanic.
In 2014, Roydn and Louise expanded the business with the opening of the Loxton branch taking on the New Holland franchise for the Riverland region. Recognising the recreational industry of the Riverland region, Ronco Motors created a 'Power Sports' side of the business and took on the Can-Am franchise in 2017 and later the Seadoo franchise in 2018.
Ronco Motors expanded in 2019 with the addition of the New Holland dealership located at Karoonda (formerly WD Lewis & Co).
March 2020, Ronco Motors Loxton gained the Case IH brand for the Riverland in addition to New Holland Agriculture/Construction.
Now operating with three branches, Ronco Motors services the Mallee, Murray Mallee & Riverland region by continuing to provide parts, service and machinery sales.
Roydn Bailey
Dealer Principal & Sales Manager
Louise Bailey
Dealer Principal & Administration
Ty Mickan
Sales Manager Pinnaroo & Karoonda
Tori-Lee King
Marketing Manager
Vicki Lockwood
Administration / Pinnaroo Service Advisor
Georgia Heinicke
Parts Supervisor
Tenille Maynard
Parts Interpreter
Stacey Edwards
Parts Interpreter
Alex Keough
Service Manager
Lachy Bailey
Service Technician
Nicholas Bridge
Service Technician
Ian O'Connor
Service Technician
Hayden Beckmann
Apprentice Service Technician
Rod Bailey
General Handy Man
Wayne Britten
Loxton Sales Manager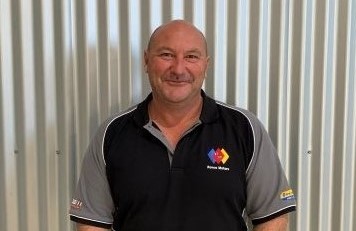 Tony Venables
Salesperson
Michael Stone
Salesperson
Stephen Blaser
Loxton Service Advisor/ Administration
Brent Lacey
Group Parts Manager
Tim Hucks
Parts Supervisor
Damian Fielke
Parts Interpreter
Heidi Dabinett
Adminstration
John Donaldson
Service Manager
Keke Falland
Service Technician
Tyson Warner
Service Technician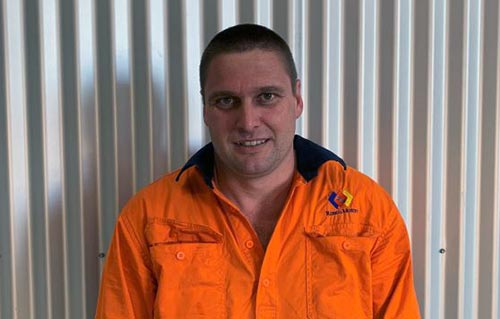 Matt Noack
Service Technician
Dean Ellbourn
BRP Product Techician
Odin Sapinski-Keightley
Apprentice Service Technician
Trevor Wood
Tradespersons Assistant
Ty Mickan
Sales Manager Pinnaroo & Karoonda
Ashley Lukey
Operations Manager
Troy Phillips
Parts Interpreter
Sherliyn Sparks
Admin / Parts Interpreter
Matt Cram
Parts Interpreter
Janine Mickan
Service Advisor/ Administrator
Tim Berling
Service Manager
Peter Cockshell
Tradespersons Assistant
Henry Sommerscales
Apprentice Service Technician
Jack Dee
Apprentice Service Technician