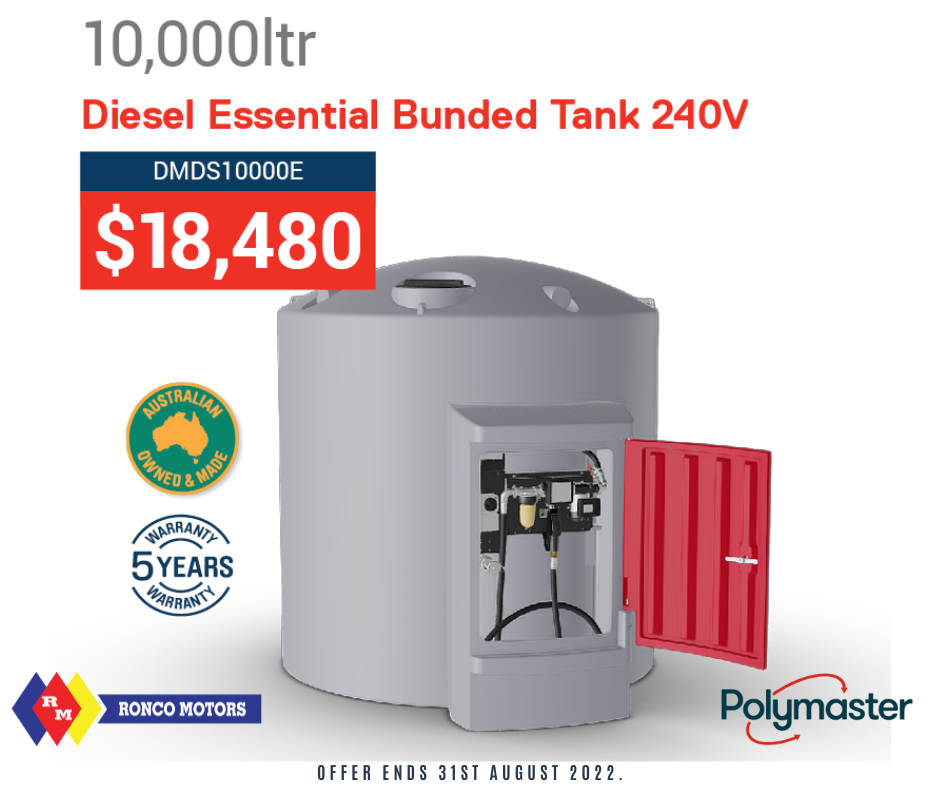 Polymaster Diesel Essential Bunded Tank 240V
Fact - Diesel prices are sky rocketing, with no end in sight.
The perfect all-in-one solution is the Polymaster DMDS10000E. It is a complete unit with high quality running gear including pump, hose and auto-shutoff nozzle coming standard with the tank.
All tanks come with a 2" camlock that the fuel tanker connects to for fast filling.
Call one of our branches to find out more information!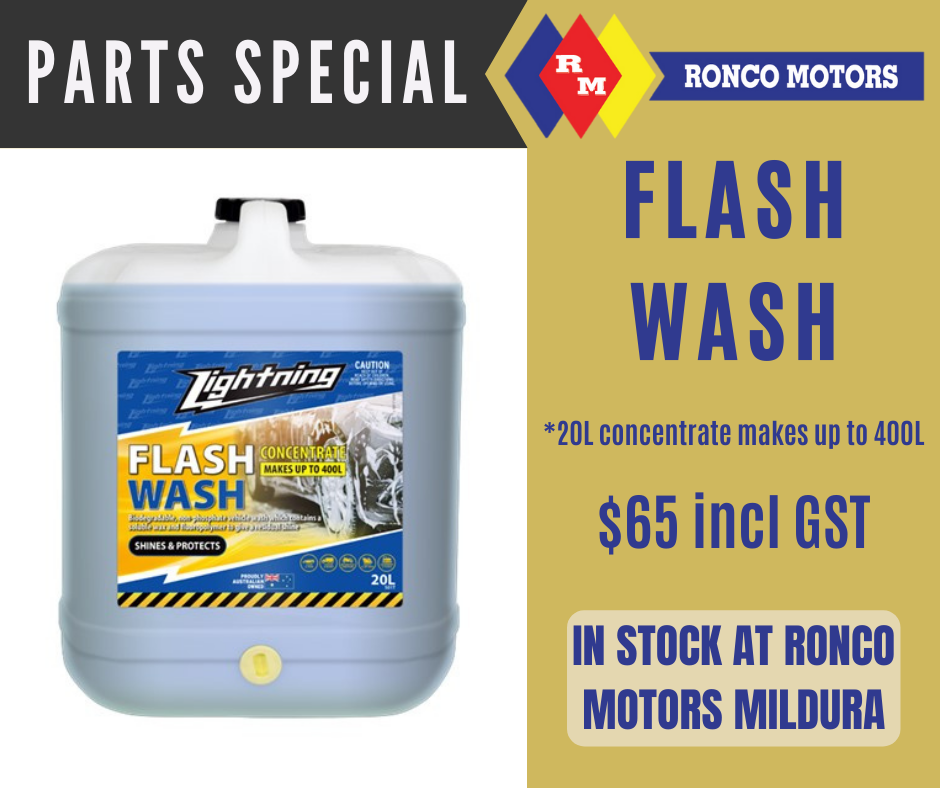 Keep your machinery squeaky clean with ease when using Lightning Flash Wash! Stock available at Ronco Motors Mildura.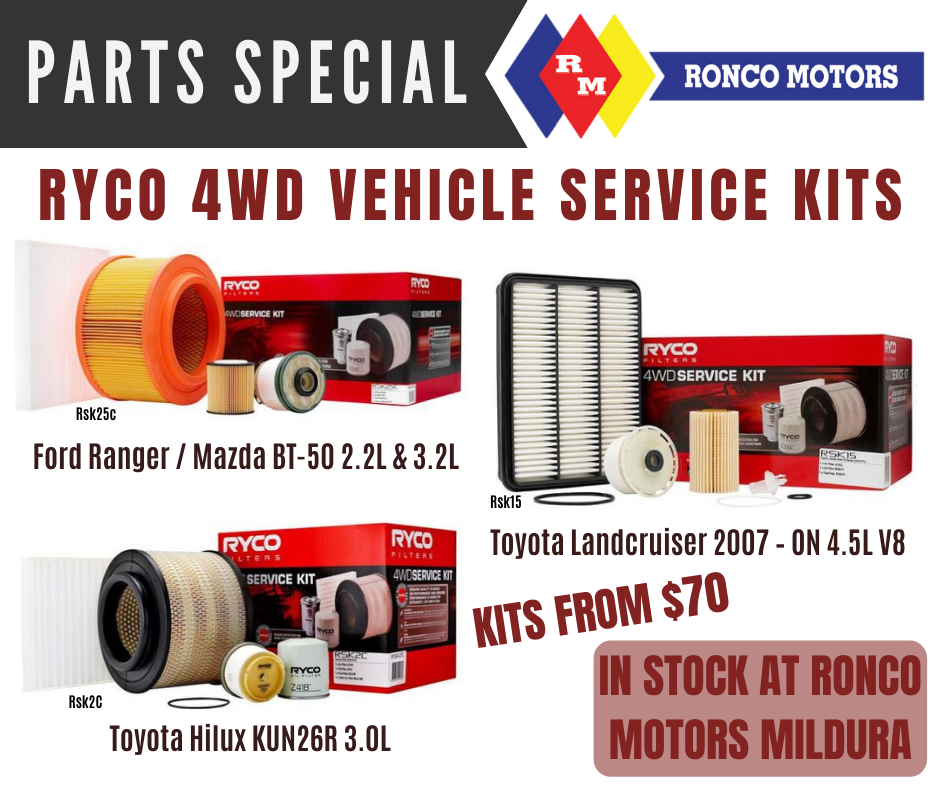 Ryco 4WD Service Filter Kits
Keep your 4WD in tune with Ryco Filters. Full kits to suit Ford Ranger/ Bazda BT, Toyota Hilux, Toyota Cruisers in stock at Ronco Motors Mildura.
Other Ryco Filter Kits available to order.